We're The Right Auto Repair Shop
Whether you live in or are passing through Green Bay, Appleton, Stevens Point and Weston, Auto Select is the place to go for quality, dependable automotive repair, service and tires.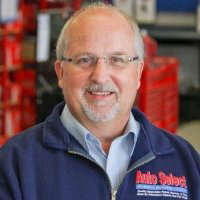 We want you to consider us the auto repair and tire experts in your area, and we strive to exceed your expectations every time you call or visit one of our 10 auto shops.
After a 21-year career with All-Car Automotive Centers, Mike Molitor and his wife, Roxanne, leased five closed All-Car service center locations, bought the shop equipment and reopened them as Auto Select.
Those five locations-Weston/Wausau, Stevens Point, Appleton, Green Bay and Marinette (which was later sold)- were the start of Auto Select, and they all opened on Nov. 13, 2000. We've grown to 10 locations since then. Green Bay West, which opened in Sept 2015, is our newest shop.
Because our industry is based on trust and building relationships, we only hire people who have a strong work ethic and unwavering integrity and who are willing to exceed client expectations...every single day.
That is why we've been successful: We have a team of talented people who work hard, believe in and embrace our goals to be the best auto repair shops in each of our markets.
Give us a try. You really must experience the difference to believe it!

Shop Owners
Joshua Liesch
Joshua began his career in 1996 and joined the Auto Select family in 2000. ASE Certified in Brakes, Suspension and Steering, he is also an ASE-Certified Service Consultant, ASE-Certified Parts Specialist and an Accredited Automotive Manager.
A graduate in business management from the University of Wisconsin – Osh Kosh, he puts this auto and business expertise to work successfully serving our customers.
Josh enjoys spending his free time with his wife and two kids, especially in Door County.
---

Michael Molitor
Mike began his career in 1999 and joined the Auto Select family the following year. After completing his studies at Nicolet Technical College and Fox Valley Technical College, he put his extensive training in small business and customer service management to work helping our customers.
He enjoys spending time traveling, fishing and watching movies with his family and is always on the hunt for a really good burger.
---
Tony Gore
Tony started his career in the automotive industry in 1994 and joined our team in 2001. He is an ASE-Certified C1 Auto Service Consultant and studied business and marketing at the University of Wisconsin-Whitewater.
When he's not here helping our customers, he's spending time with his family and enjoys riding his custom-built motorcycle to relax.
---
Doug Noskowiak
In the auto industry since 1987, Doug was well experienced when he came on board in 2000. He is an ASE-Certified Automobile Service Consultant and an ASE-Certified Parts Specialist.
He has completed many auto service management courses and received his associate degree from Northcentral Technical College in Wausau.
When he's not spearheading the efforts of providing conscientious, efficient service for our customers, you might find him at the Elks Club or out fishing, bowling or golfing. Doug also likes to crank up the '80s tunes and grill some delicious meals for his family.